Emergency Services Show 2022
Save the date: 21st-22nd September 2022
Birmingham NEC
It was great to have the opportunity to interact face-to-face with our customers and attendees at the 2021 Emergency Services Show. For 2022 the exhibition space has had a slight configuration change so this year we will be at stand J65.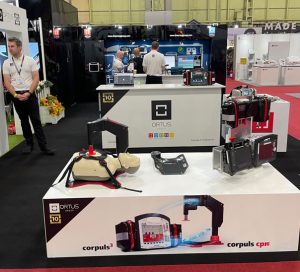 We have big plans for 2022. Register here to be included on our VIP list for added Ortus benefits throughout the duration of the show.
Theatre sessions not to miss from Markus Feist – Clinical Educator, GS Elektromedizinische Geräte G. Stemple GmbH: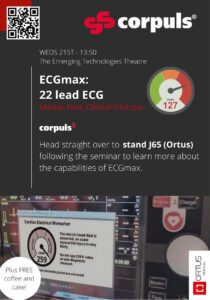 This year, we have some special guests on our stand…
Anne-Marie and Carston, International Application Specialists from WEINMANN Emergency Technology, will be joining us for the duration of the event. They will be performing live demonstrations of the Ventilators, showing the synchronisation between the corpuls Defibrillators/Monitors, corpuls CPR arm, and the WEINMANN Ventilators to provide lifesaving treatment to the patient.
We will also be joined by Jason Van De Velde, Prehospital Emergency Medicine and Critical Care Retrieval Physician from Cork University Hospital. He will be demonstrating the use of Chest Compression Synchronised Ventilation (CCSV) on the WEINMANN MEDUMAT Standard 2.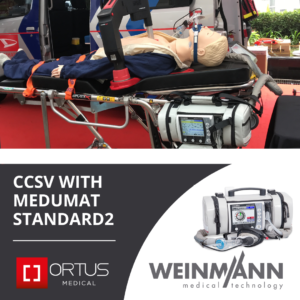 Register your interest with ESS here.