Here to help with the Knowledge Hub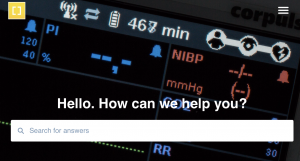 Last year The Ortus Group launched the Ortus Academy alongside the Knowledge Hub. It is a central location for all product related FAQ's and learning materials, from user manuals to step-by-step guides. Since its launch the Ortus team have been busy creating content to help customers with easy-to-follow guides and resources.
Launching the academy was part of the initiative to provide more value and further support to Ortus customers. It was always in the plan to peruse this entity to the business. However the need for it was heightened especially during the pandemic when most business matters needed to be navigated over a digital landscape.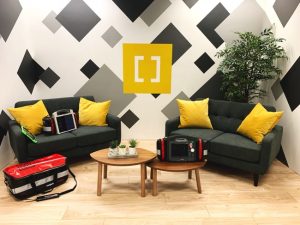 Building for the future
As part of the Academy launch, a purpose-built studio was constructed, and the required video and photography equipment was purchased to create quality content. The benefits of this investment means that the team have the facilities to support customers quickly and professionally.
Group Marketing Executive, Adrienne Bowe has been involved in the project from the start and is responsible for most of the video content currently available on the Knowledge Hub. She said:
"We listened to our customers and from that feedback we began to produce useful product videos and how-to guides based around our most frequently asked questions."

"To date we have used the studio space to conduct live product demonstrations, virtual conferences and interviews with key personnel, plus filming product tutorials and hosting training sessions. It has proved to be a very useful space for our department. It allows us to be creative and answer those all-important customer queries in a clear and professional manner."
Help us to help you
Do you have a specific product question that you would like The Ortus team to answer as a new article or video demonstration on the Knowledge Hub? Please complete this short form here to add you question to the content list. You will also be helping other users with similar questions they may have in the future.