Help from above with the launch of HeliMed79 in Scotland – ready for action with the corpuls3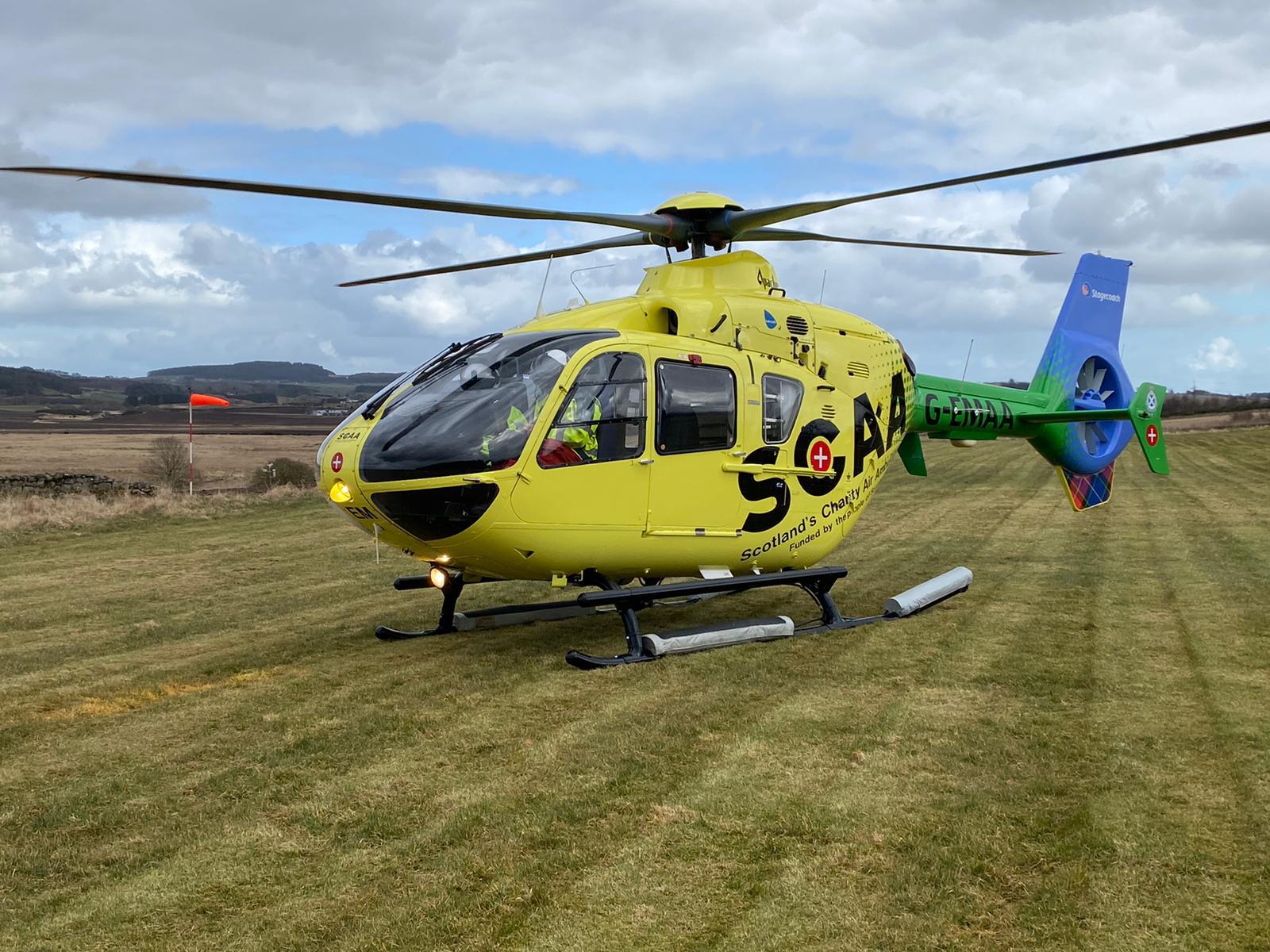 3rd April 2020
Today (Friday 3rd April), Scotland's Charity Air Ambulance (SCAA) launched their second life-saving air ambulance helicopter, HeliMed79.
HeliMed79 (HM79) will be based at Aberdeen International Airport and will accompany the long-serving HeliMed76 (based at Perth Airport). Working alongside two Government funded helicopters and two fixed-wing aircraft, the fleet will provide the vital air support for the whole of Scotland's 999 emergency response service.
The charity has been operational since 2013 from its first base at Perth Airport, saving and impacting on thousands of lives. The air ambulances cover an operational area of around 30,000 square miles. They can be airborne within five minutes of receiving an emergency call and can reach 90% of Scotland's population of over 5 million, within 25 minutes.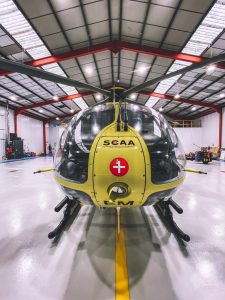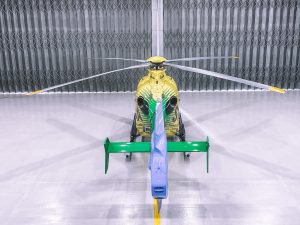 The helicopters carry all the equipment you would find in a land ambulance – including the corpuls3 defibrillator / patient monitor.
Ewan Littlejohn – Team Leader at SCAA highlighted the important role that the C3 device plays in helping the experienced crew save lives across the nation. "With the launch of HM79 in Aberdeen, utilising the corpuls3 with its associated and unique capabilities will greatly enhance the service we can provide to the people of Scotland".
Craig Hall – The Ortus Group MD, commented on the launch of HM79.
"It is a privilege to work with the Scottish Ambulance Service and SCAA. We are proud to have our lifesaving corpuls3 defib on all Scottish air and land ambulances. We wish the SCAA crews, and all at SAS the best of luck during these challenging times."
"The corpuls3 is a revolutionary device that is already proving to be a success across Scotland, and we are confident that it will benefit the crews and patients of HM76, HM79 and all other road, rotary and fixed wing ambulances that operate using the corpuls3."
Find out more about the corpuls3 here.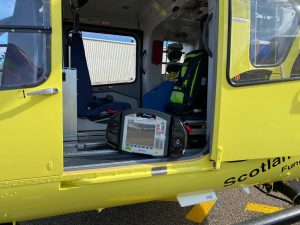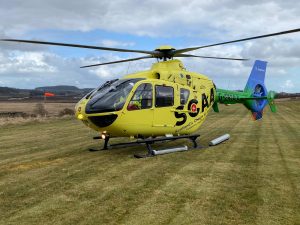 As Scotland's only charity air ambulance, SCAA is funded by the people of Scotland, primarily through donations, fundraising, events and their life-saving lottery.
To learn more about Scotland's Charity Air Ambulance click here.