Ortus wins contract to supply Insight Telematics & Asset Monitoring solution to EEAST fleet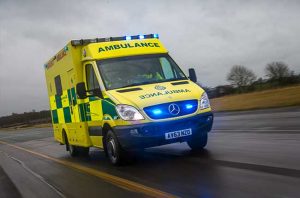 The Ortus Group is extremely proud and excited to announce that following a comprehensive technical evaluation and detailed procurement process, the East Of England Ambulance Service NHS Trust has selected our Insight Telematics & Asset Monitoring solution to be rolled out across its operational fleet.
Over the 5 year contract term, in addition to market-leading telematics functionality, EEAST will now benefit from access to detailed information relating to key assets carried within the vehicle – whether they be high value, high risk or operationally significant.  This information will greatly assist the Trust in the areas of medical device servicing, make-ready processes, asset management, risk reduction and operational efficiency.
The Ortus team have been working closely with EEAST since 2013, providing and supporting the current vehicle telematics solution as well as the corpuls3 pre-hospital defibrillator monitor.  This latest innovation bridges the gap between the telematics and medical devices technologies and provides a unique overview of the complete inventory and activity of the Trust's frontline emergency response vehicles.  Using the Insight solution EEAST will be at the leading edge of NHS Improvement initiatives, closely aligned with the recent Carter Report, designed to increase ambulance operational productivity, support frontline staff and improve patient outcomes.